So, are you snowed in yet? We've gotten a good bit here in NC, but NOWHERE near what those of you in the Northeast have! If you are one of the ones snowed in, happy scrapping!
For this week, your scrapping prompt is
Love
. How is love shown in your home, by your parents, to your children, etc. Go ahead and scrap some Valentine's stuff, but also focus on the everyday ways that love is shown around your house. For me, I could scrap about how my rambunctious little 14 month old will occasionally stop what she is doing to come hug Mommy, or how my 4 year old(on Monday!! How is she growing up so fast???) will color a picture just for me. Focus on those little moments that you won't remember in 5 years, but that make today worthwhile.
For those that have offered encouragement while I have been nursing this challenging little one, thank you so much. We weaned last week, and while I am sad that we are done, it is SOOOOOOO nice to have my body back, and not worry AT ALL about what I am eating. I'm taking a couple days to not think about food, then next week will start working really hard to get the extra pregnancy weight off, since I could not diet because of her issues. I have my 10 year High School reunion coming up in June, and want to look awesome!!
Just in time for V-day, I have a new set in the store!! The Happy Hearts set has one previous freebie, and two new templates! Have fun!!!
Finally, here are your goodies for this post!
Template 81: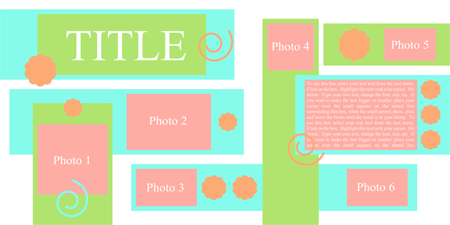 Template 82:
Since the last post, we've had nasty weather and colds, so I have been working on the pc a good bit. I've got some more goodies coming up soon!! See you soon!!