How are you all? It's been another
fun
day around here! We had a good rain last night, and the garden looks so happy today! I am soooooo excited, as our green beans(Pole, Blue Lake variety) are creeping up the lines I put on the fence, and are at least 4 feet tall now! It is so much fun to see the leaves creeping up!
Jon and I are going on a date tonight! Sunday is our 6 year anniversary, and we were given Outback giftcards for Christmas. I can eat a steak and fries, so we are going all out tonight!
Here is today's template! This is one from the Scrap Simple set, and can be used for soooo many things! My friend(and CT member) Nancy did an album with it on her blog:
The ScrapGoddess
Template #46:
From this set: (click on the photo to go to the store)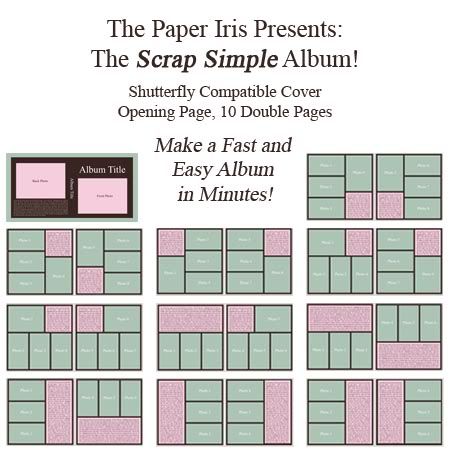 This download has Expired! It's in the store if you still want it!
See you tomorrow!!