Thank you so much for the wonderful welcome back! It feels so good to know that there are still nice people who care in this crazy world!
Here's a template for today!
Template 66: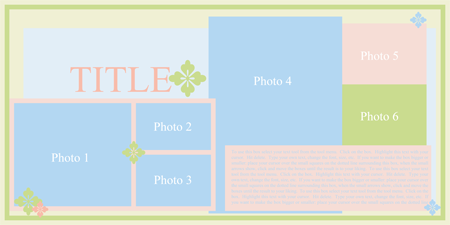 This Download Has Expired!
If you like this template, you may like this set:
Spots N Dots
I have a couple new sets for you all, but thanks to technology, they won't upload to payloadz. I'll have to work on them tomorrow for you!
By the way, this post is brought to you from our den, while watching NCIS, in my comfy chair. I'm also going to a crop on Saturday with only my laptop and portable hard drive...I ADORE my new laptop. Happy Sigh!
See you tomorrow!