Hello! We go home tomorrow!!!!! We will leave here in the morning and spend the night in Nashville with my sister. We'll get up Saturday and be home that afternoon! WOOHOO!!! My own bed!!!! (BTW, here's a little life hint to stick in the back of your mind: If you purchase a wonderful super soft mattress for your home, you will never be completely comfortable when travelling, but going home will be FANTASTIC!!!)
It has been a good trip, even though little miss "I love to party all night" Erin has thrown a few wrenches in the plans. I do have a funny story to tell y'all, that only those who read my blog/spend their free time scrapping will understand fully! Yesterday, E was not being the most cooperative, so I stayed at the Inlaw's house for her to nap. Jon, K, and my MIL went to a neighbor's lake to fish. It was K's first time fishing, so I insisted that they take the camera. When they came home, I asked if he had remembered to take pics, and he kind of laughed. I was a bit worried, but didn't even have time to check out the pics. I looked at them today and they are pretty good, but I did not see areason for the laugh. I asked J about it, and he said that they were all packed up, and heading to the car when he remembered to take pics. He got a fishing pole back out, and posed K for the pics, just because he knew I would want to scrap them!!! Has he learned or what?!!!!
I am going to go ahead and post today and tomorrow's templates tonight. I don't know if I will have access at my sister's house tomorrow, so I will just leave them all up until we are home on Saturday(sat's may be up pretty late). Please pray for safe travels(and my sister's boyfriend, he is going to get the third degree tomorrow night!).
Template 38:
If you like this template, you may like
THIS
set!
Template 39: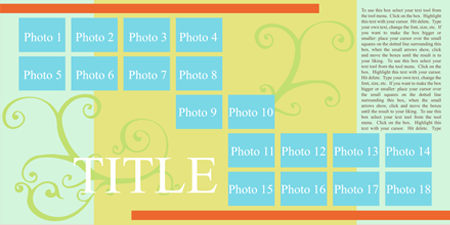 If you like templates with lots of pictures, check out
THIS
set!
These Downloads Have Expired, look for them in the store soon!
See ya Saturday!!!!!