Wow! Template #18 went super fast! By the time I had Erin in bed, and checked on here, there were almost 200 downloads! Happy Weekend to everyone who got it before I checked!!
I went ahead and put a set together for those that didn't get here in time. It is in the store for $2.00, and contains two extra templates that won't be released in the Template Bonanza!
Click on the pic to go to the store:
Also, don't forget today is the LAST day to get the Flower Power Mini Album for just $2.00. It will go back to the regular price on Sunday.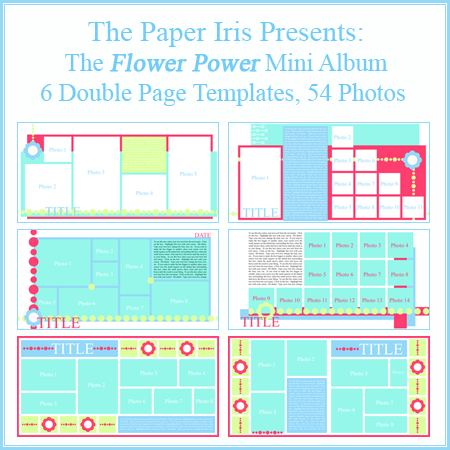 So, moms out there, treat yourself to some flowers today! Just think, these won't wilt, you won't have to water them, and you get to play with them over and over!!
Here's today's template:
And here is the page I put together with it: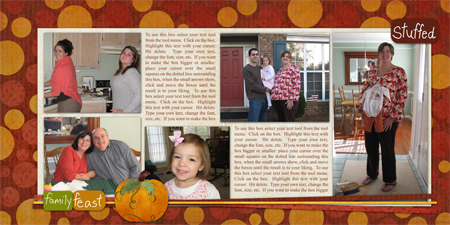 This is from my family's Thanksgiving last year. The hugely pregnant woman is me! I was actually 12 days past my due date at this point! I had only gone to 39 weeks and 3 days with my first, so I fully expected to have Erin by Thanksgiving. I had even bought her a "Babies First Thanksgiving" outfit to wear that day! I ended up wearing it for a photo, simply trying to keep some humor in the situation. By the end of lunch, I was truly STUFFED! Erin did not make her appearance for another 4 days!!
Credits: Paper and elements(Harvest Kitchen, Tracey Monette and Saxon Holt)
This Download has expired! Look for it in the store soon!
You have also go to check out Nancy's blog! She is a member of my CT, and has done a hybrid album with the Scrap Simple Templates! It is sooo cool! (And the really cool thing is she bought the set a couple days ago, and already almost has the album done!)
Her Blog:
http://www.thescrapgoddess.blogspot.com/
The Set: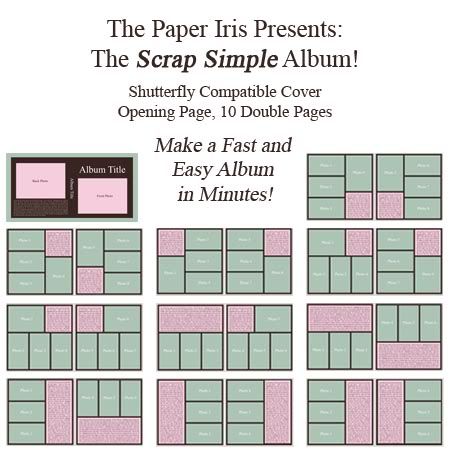 Don't forget, leave a comment with contact info anytime before Monday, and you will be entered in the drawing! There are two winners!
And here's what you can win:
1. One winner will receive any one item of her choice in the store for FREE!
2. One winner will receive a coupon code for my store. It is good for 50% off every item in the store for the next 6 months, and can be used multiple times!!!
Sound good? All you have to do is leave a comment!!
PS: For those that are due a coupon for leaving a comment in the Mom's Extravaganza, I am going to extend the expiration on those. I just have not gotten to all the emails yet! If you have not heard from me, I will be in touch by later tonight.