Howdy! Before I get to the template, I have to tell you about my great day! Our day started off with dentist appts for both my oldest daughter and me. My teeth look good(great accomplishment after a rough pregnancy in which I couldn't take my prenatals!) and Kyla did such a GREAT job! This was her first time to the dentist(she just turned 3), and she acted like such a big girl! I am sooo proud of her today!
After visiting the dentist, we grabbed lunch then headed to the pediatric office for both K and Erin's well checks. They both checked out as super healthy! I am especially thrilled about E b/c we have been a bit concerned about her gaining weight due to the milk/soy protein intolerance. She is in the 90th percentile!!!!! I am sooooooooo excited! I usually don't pay much attention to that stuff, but it just made my day today!
Here's the template: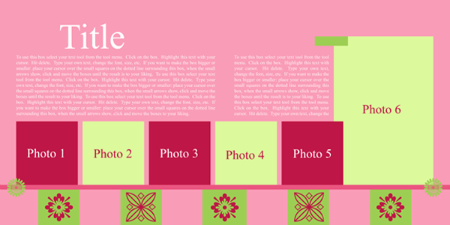 This is one of the 12 in the Scrapper's Block Template Album. This is the only one that will be in the bonanza!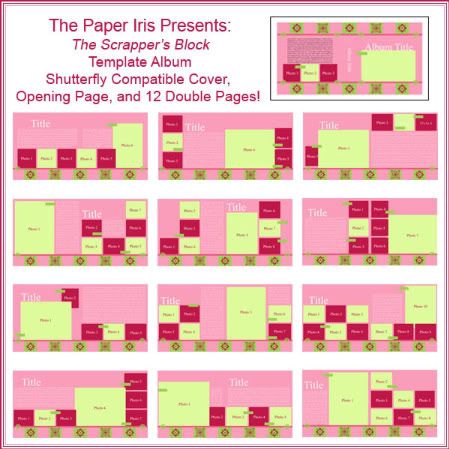 A layout from the album: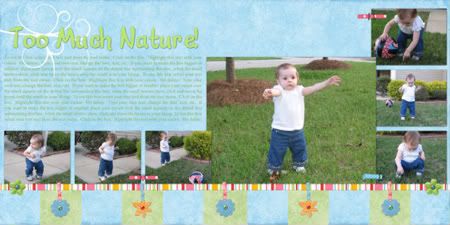 Credits: Paper and Embellishments(One Memory At A Time @ GoDigitalScrapbooking.com, Kensington)
This Download has
expired
! Look for it in the store!
I hate to add this, but Please note: This link is for you to visit to download this template only. It is NOT FOR SHARING. Yesterday, I had 18 downloads STOLEN from my box. When the link was taken off the site there had been 112 downloads, and within the next 6 hours, there were another 18. This is wrong. This is stealing. I am being above and beyond generous with my work, both to benefit those who visit my blog, and to get my name out. I love scrapping. I want to make it easy for newcomers and those who have done it forever. I put a lot of time and effort into this blog and my products. If you don't make it in time for the download, you can easily purchase the item in my store. I have done my best to keep costs down so that the templates are affordable. When you pass along a link or download my items when they are not offered, you are stealing from me. Period. I have taken steps to reduce the likelyhood that this will happen again, but it makes me very sad that I have had to do this.
(Thank you to all that have not shared my links. It came to my attention that sometimes things take a while to show up when you are using Box.net, and that may be the cause of the extra downloads. If that is the case, I apologize for blaming my readers for wrongdoing. I really do enjoy making these for you all, and will continue to do so! I'll have another up soon for ya!)
Now, on to lighter subjects!
In continuing this weeks celebration of moms, I want to go beyond motherhood, and look at the whole person. Moms give so much of themselves to their children, and part of that giving is by showing them how to be passionate. Moms, what are you passionate about? I know you are passionate about your kids, but what else do you model for them? For me, my passions include:
Crafts
(
granted, this does end up being about the kids most of the time, dresses for the girls, scrapbooking, yada yada. In the end though, it is the drive for creating that I LOVE)
,
my faith
,
living naturally
[eating healthy foods, natural remedies before drugs, cloth diapers, organic gardening, non GMO foods](goes hand in hand with my faith)
,
homebirth
(for those outside the US, homebirth is actually seen as crazy and weird here. for me, it was one of the top experiences of my life!),
breastfeeding
(both making it happen for my daughters, and helping other women who are having issues with nursing), and
parenting
.
Motherhood has changed and helped mold my passions, so what has it done with yours?
All you have to do is leave a comment telling me about your passions. If you want someone to listen to what you have to say, here's the place!! I know sometimes after being home with the girls all day, I just want someone to listen to me say something other that "stop that." Leave your email with it, and I will send you a coupon code good for the rest of the week, for 35% off any item in the store! If you don't want to share your email with everyone, you are free to email me at thepaperiris*at*gmail*dot*com.
Also, don't miss the new set I put in the store yesterday! It's on sale for $2.00 this week only!! Next week it will be at the regular price of $4.00.
(If you comment and get the 35% off coupon, you could get this set for the major bargain of $1.30!)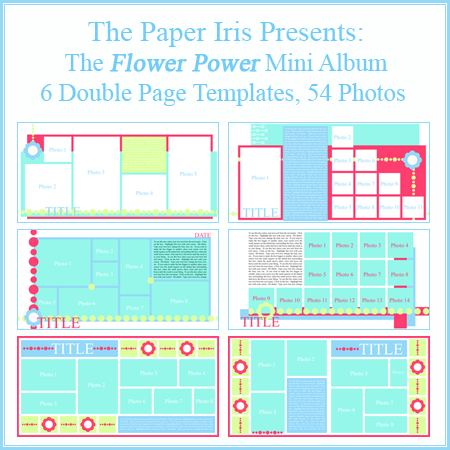 So, did you read the whole post? I can't believe how much I post on here, those that read my family's blog would be astounded!! I must like you people!
See ya tomorrow!