Howdy! They say that to make something a habit, you have to do it everyday for about two weeks. Is checking this blog a habit for you yet? I know I am already addicted to posting!!
I have a little trivia game for you today! It's just 5 easy(Google anyone?) questions long, and if you complete it and email me the answers(thepaperiris*at*gmail*dot*com), I have a coupon for you!!! It's a pretty good one too, at 45% off everything in my store for the rest of the Template Bonanza!!!
Questions:
1. When was Mother's Day made a national holiday in the US?
2. Which president signed the bill?
3. Name three countries that celebrate Mother's Day the second Sunday in May.
4. What was the largest number of children born to one mother?
5. Who was the 2008 US National Mother of the Year?
Here's today's template: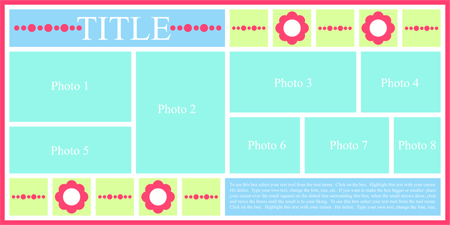 This Download has
expired
! Look for it in the store soon!
Now, anyone know how to get a 5 month old to take a long enough nap for mommy to post?
See Ya Tomorrow!